Restocks and new items
We've recently restocked notions and also added some new items. Products that have been replenished include: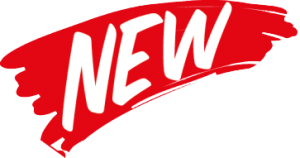 New items that we have added are as follows:
We are on schedule with producing laser-cut latex appliques. Currently have about 30 designs completed and next we will begin updating the website, taking pictures, and uploading the completed designs to offer for sale. Several of the designs include super-hero logos from some of your favorite characters. Other styles include butterflies, coat of arms, crowns, and flames among others.
The appliques should be available by the end of this month. If you have specific requests for latex appliqués or latex lace, we welcome you to email your designs, descriptions, or images to sales@MJTrends.com.
We have also begun to run low on some of our snakeskin vinyl embossed fabrics. Over the next 2 to 3 weeks we will be designing and gathering our requirements for our next restock. Contact us via email if you have something in mind that you would like for us to add to our existing inventory. Our goal is to help you, and your feedback and emails help us know what you would like.
---
Matching Products:
---
---
LEAVE A COMMENT
---